Organization
The University of Liechtenstein is a leading university in the international Lake Constance region. It is a place for personal development, interaction as well as critical and creative thought, and a hub of innovation for shaping the future. It has an excellent reputation and an outstanding network of contacts. Education and research meet the highest international standards.
The University of Liechtenstein is defined by entrepreneurial leadership applied to all levels and areas. The University of Liechtenstein prepares its approximately 780 students to take on leading roles in government and society, politics and business, culture and academia. The university's academic focus is divided into the two areas of business economics and architecture and planning. The university fulfils its statutory obligations through teaching in higher and continuing education, research and transfer. The University of Liechtenstein currently employs 200 people of which half are academic staff. To offer the best possible teaching environment, the university also works with more than 300 external teachers and lecturers.
The Chair in Finance (Prof. M. Hanke and his team) have been active for around 13 years now in the areas of life-cycle financial planning, long-term asset allocation, stochastic optimization, and financial scenario generation. Several members of the team have long-standing experience with online learning.
Expertise & People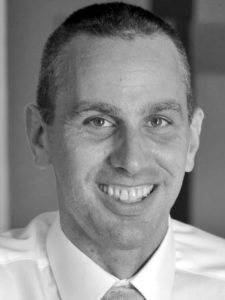 Prof. Dr. Michael Hanke received his doctoral degree and habilitation from WU (Vienna), and is a Certified Financial Risk Manager (FRM). His research interests are in quantitative finance, stochastic optimization, scenario generation, and pension finance. Since 2014, he serves on the investment committee of a pension fund in Liechtenstein.
Responsibilities and contributions to the project will be mainly in concept and content development.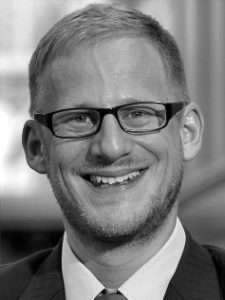 Ass.-Prof. Dr. Sebastian Stöckl holds a PhD in Financial Economics and Master Degrees in Business Administration and technical Mathematics and is a Certified Financial Risk Manager (FRM). His research interests lie within the areas of forecasting, asset pricing, and risk management, where he has published in high ranking journals. He will take an active role in the development and production of the simulation game. He will also serve as project manager.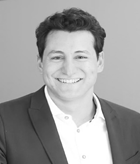 Lukas Salcher joined the team of Prof. M. Hanke as a PhD student. He holds a Master Degree in Finance from the University of Liechtenstein. His research will be focused on applying machine learning techniques for portfolio optimization. He will he responsible for coordination and management of the project as well as related tasks.